Vitra Design Museum examines link between club culture and design
Multidisciplinary exhibition celebrates the nightclub as an immersive environment capable of creating intense experiences.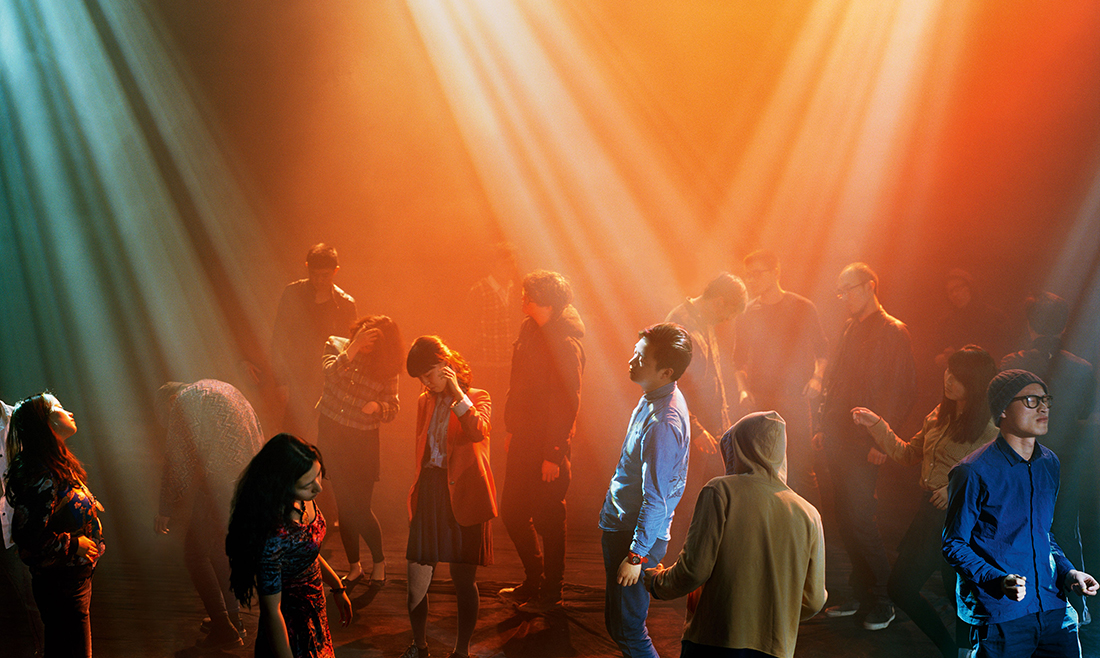 The first large-scale examination of the relationship between club culture and design, from past to present, is now available for your viewing pleasure at the Vitra Design Museum in Germany. Running until 8 September, Night Fever. Designing Club Culture 1960 – Today will explore one of the most important design spaces in contemporary culture – the nightclub. As epicentres of pop culture since the 1960s, clubs have served as distinct spaces of nocturnal leisure whilst providing architects and designers with opportunities for creative exploration.
Throughout the exhibition, nightclubs are depicted as spaces that merge architecture and interior design with sound, light, fashion, graphics, and visual effects. Examples range from Italian clubs of the 1960s and the legendary Studio 54 where Andy Warhol was a regular through to the Haçienda in Manchester designed by Ben Kelly  and more recent concepts by the OMA architecture studio for the Ministry of Sound in London.
Films, vintage photographs, posters, flyers, and fashion all help in telling the fascinating story of the nightclub's development. Night Fever also features contemporary works by photographers and artists such as Mark Leckey, Chen Wei, and Musa N. Nxumalo and a spatial installation with music and light effects which takes visitors on a journey through a world of glamour and subcultures.

The exhibition opens with the 1960s, exploring the emergence of nightclubs as spaces for experimentation with interior design, new media, and alternative lifestyles. With the rise of disco in the 1970s, club culture gained a new momentum, dance music developed into a genre of its own and the dance floor emerged as a stage for individual and collective performance. Fashion designers such as Halston and Stephen Burrows provided the perfect outfits to perform and shine and New York's Studio 54 soon became a celebrity favourite. The movie Saturday Night Fever marked the height of Disco's commercialisation, which in turn sparked a backlash with homophobic and racist overtones that peaked at the Disco Demolition Night staged at a baseball stadium in Chicago.
In early 1980s London, meanwhile, clubs like Blitz and Taboo brought forth the New Romantic music and fashion movement, with wild child Vivienne Westwood a frequent guest at Michael and Gerlinde Costiff's Kinky Gerlinky clubnight. In Manchester architect and designer Ben Kelly created the post-industrial cathedral of rave, The Haçienda, from where Acid House conquered the UK. House and Techno dance music movements then went on to define a generation of clubs and ravers. They reached Berlin in the early 1990s, just after the fall of the wall, when disused and derelict spaces became available for clubs like Tresor in 1991. More than a decade later, the notorious Berghain (2004) was established in a former heating plant.
Developments have become more complex since the early 2000s. On the one hand, club culture is thriving and evolving as it is adopted by global brands and music festivals. On the other, many nightclubs have been pushed out of the city or survive merely as historical monuments and modern ruins of a hedonistic past.

Artists, designers and architects featured in the exhibition include François Dallegret, Keith Haring, Grace Jones, Miu Miu, OMA (Office for Metropolitan Architecture), Peter Saville, Studio65 and Andy Warhol. Clubs depicted in the artwork include The Electric Circus and Studio 54 in New York; Space Electronic in Florenz; Le Palace in Paris; The Haçienda in Manchester; and Berghain in Berlin.
Topics
Art, Design & Animation
Art, Design & Animation
Events
Features