Golden Man Booker Prize celebrates five decades of the finest fiction
The special one-off award marks the 50th anniversary of the Man Booker Prize.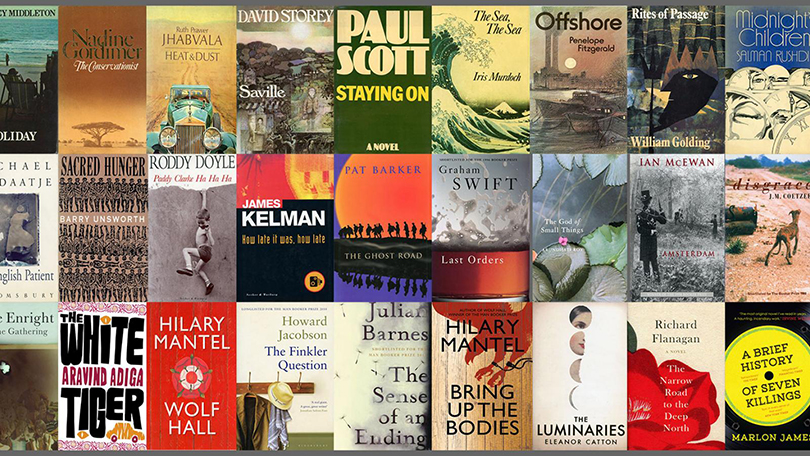 The Golden Man Booker prize will crown the best work of fiction from the last five decades, as chosen by five judges and then voted for by the public.
All 51 past winners of the prize for quality fiction– which are all still in print – will be put back under the spotlight, to discover which of them has stood the test of time, remaining relevant to readers today.
The five judges appointed to read the winning novels from each decade of the prize are: writer and editor Robert McCrum (1970s); poet Lemn Sissay MBE (1980s); novelist Kamila Shamsie (1990s); broadcaster and novelist Simon Mayo (2000s); and poet Hollie McNish (2010s).
"The very best fiction endures and resonates with readers long after it is written."
The judges' 'Golden Five' shortlist will be announced at the Hay Festival on 26 May 2018. The five books will then be put to a month-long public vote from 26 May to 25 June on the Man Booker Prize website to decide the overall winner, announced at the Man Booker 50 Festival on 8 July 2018.
Baroness Helena Kennedy, Chair of the Booker Prize Foundation, said: "The very best fiction endures and resonates with readers long after it is written. I'm fascinated to see what our panel of excellent judges – including writers and poets, broadcasters and editors – and the readers of today make of the winners of the past, as they revisit the rich Man Booker library."
The Man Booker 50 Festival will run from 6 to 8 July 2018 across Southbank Centre's 17-acre site in London. Events will be held in a variety of spaces, including Royal Festival Hall, Queen Elizabeth Hall and Purcell Rooms. They will range from interviews and conversations between Man Booker winning and shortlisted authors, to debates and masterclasses. The full programme and tickets will be available soon.